REMOVABLE DENTURES ON IMPLANTS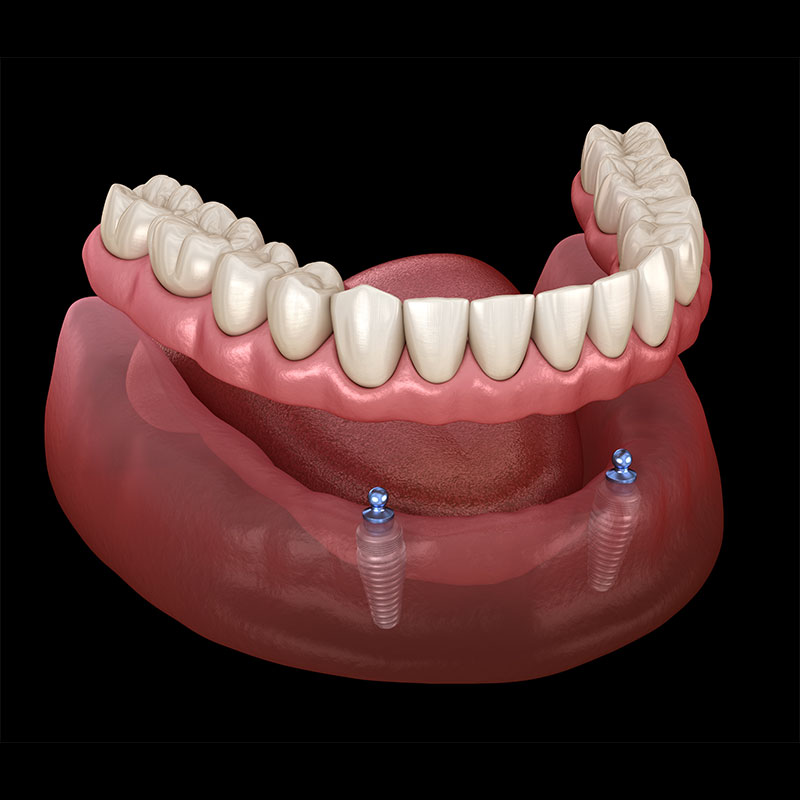 Removable dentures supported by implants allow for easy cleaning.
Removable dentures on implants provide you with the security and stability of fixed dentures on implants with the flexibility of being able to remove your dentures for cleaning and resting your gums. When your dentures are secured with the help of implants, you can eat, smile, and talk with more confidence that your dentures will stay in place.
Patients who have jawbone loss can also benefit from the reinforcement denture implants provide and the added facial support. Removable dentures on implants allow you to clean your dentures easier and in less time. Additionally, this is a more cost-effective denture implant option—often about half the cost of fixed dentures on implants.
Are Removable Dentures on Implants Right for You?
When you choose this option for your denture treatment, there are a number of benefits that come with it, including:
Cost less than many other implant solutions
More secure than regular dentures
Cleaning takes much less effort and time because your dentures can be removed rather than having to work around them
Do you have severe bone loss in your jaw? Implant overdentures offer additional support for your facial structures because a denture extension under your lips can fill in the space where bone was lost.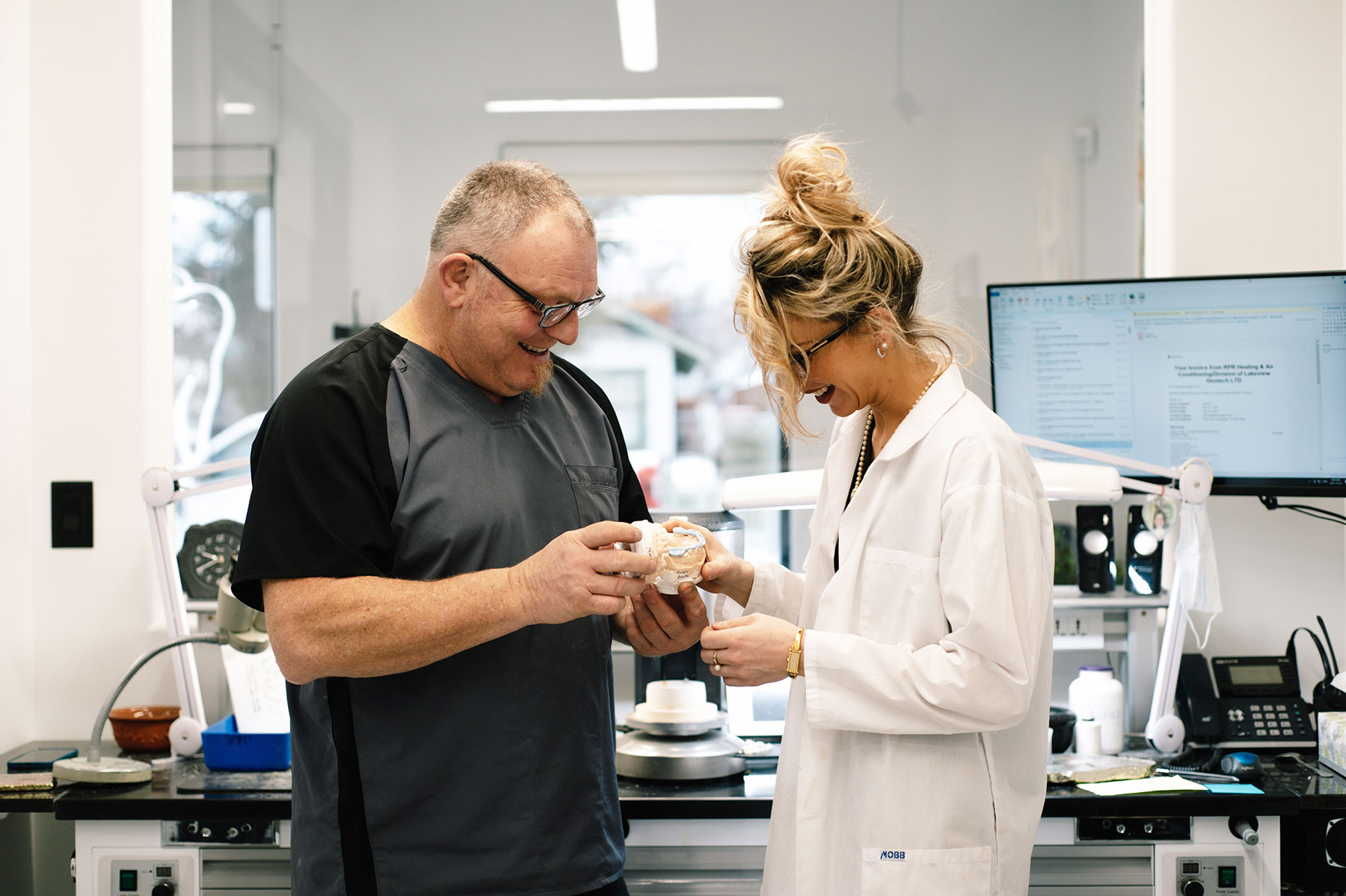 Experience the difference removable dentures on implants can make for your smile and your life.
Frequently Asked Questions
How many denture implants do I need for my upper jaw?
Most patients require a minimum of four implants for a removable restoration on the upper jaw. If the restoration isn't removable, six or more implants may be needed.
Are denture implants painful?
During the denture implant procedure, you'll be given anesthesia to keep you comfortable and pain-free. As you recover from dental implant surgery, you may experience some swelling and discomfort. Your dental team will provide you with all of the information you need for managing any discomfort you might experience.
Can food get stuck under denture implants?
Some types of food can get caught between the soft gum tissues and the teeth or implants they are attached to. If this is something you're struggling with, be sure to call us so we can offer you suggestions and advice for removing stuck food and preventing it from happening in the future.