Ready for a complete solution for your dental challenges?
Discover the difference full dentures can make.
Complete dentures offer you a comprehensive and dynamic way to recreate your smile and restore your dental health by replacing all of your natural teeth with dentures. The best part is, full dentures can look just like natural teeth!
The team at SB Denture Clinic understands the importance of getting your dentures right. We use precise jaw measurements when we make custom molds for your complete dentures, and we also utilize innovative technology including the IvoBase System to ensure an incomparable fit and feel for your complete dentures.
Don't entrust your full dentures to just anyone. Put yourself in the hands of a professional denturist at SB Denture Clinic to create custom-fit dentures designed just for you, using the latest technology and advanced denture services.
Fast Facts About Complete Dentures
Full dentures can look just like real teeth when professional, experienced denturists craft them.
Complete dentures get their name because they replace all of your natural teeth, creating a new, full smile.
Complete dentures are held in place by suction
Are you ready to find out if you're a good candidate for full dentures? Learn more at your free consultation with us to see if this is the right fit for you. We will answer all of your questions and cover important topics including costs, quality, and expectations.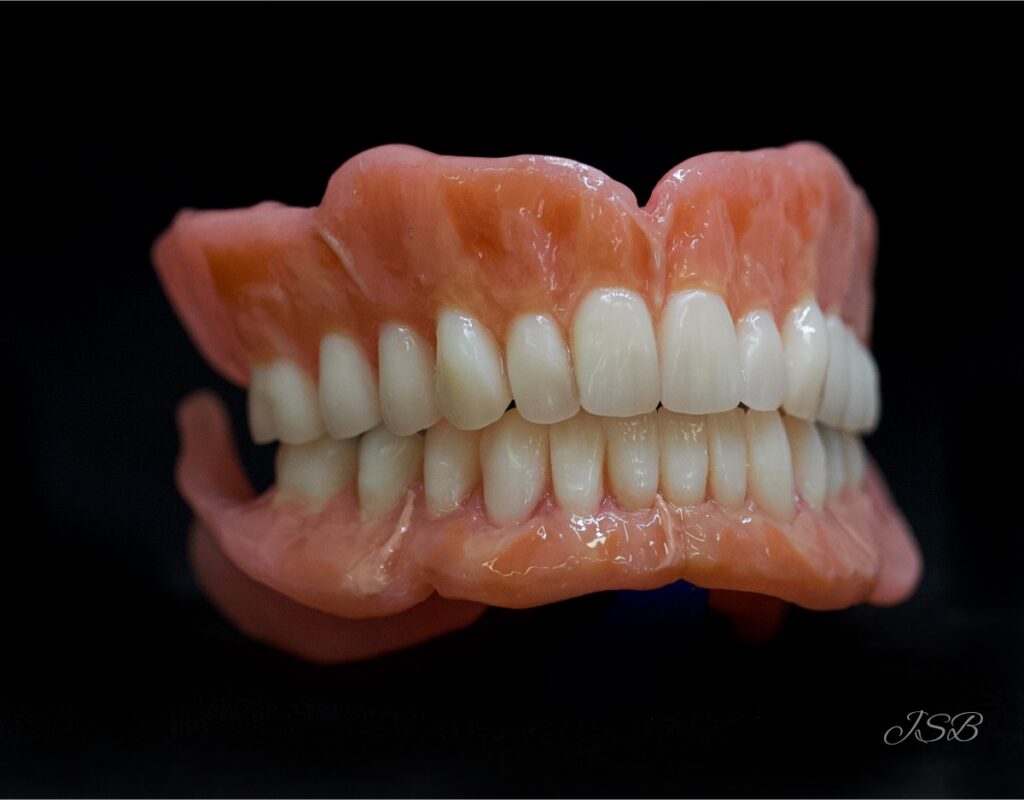 Tips for Wearing Full Dentures
Chew on both sides of your mouth: When you distribute your food evenly on both sides in the back of your mouth when you chew, it helps keep your dentures more stable and secure while you eat. Be sure to also chew slowly and thoroughly before you swallow.
Keep water nearby: Whole grain bread and cereals are good for you, but they may stick to your teeth. Eat them with liquids to make them easier to chew and swallow.
Steer clear of sticky and gummy foods: These foods, including taffy, peanut butter, caramel, marshmallows treats, and raisins, can stick to the upper and lower molars and dislodge your dentures.
Cut your food into smaller pieces and take smaller bites: This reduces your choking risk and makes it easier to consume a dynamic diet.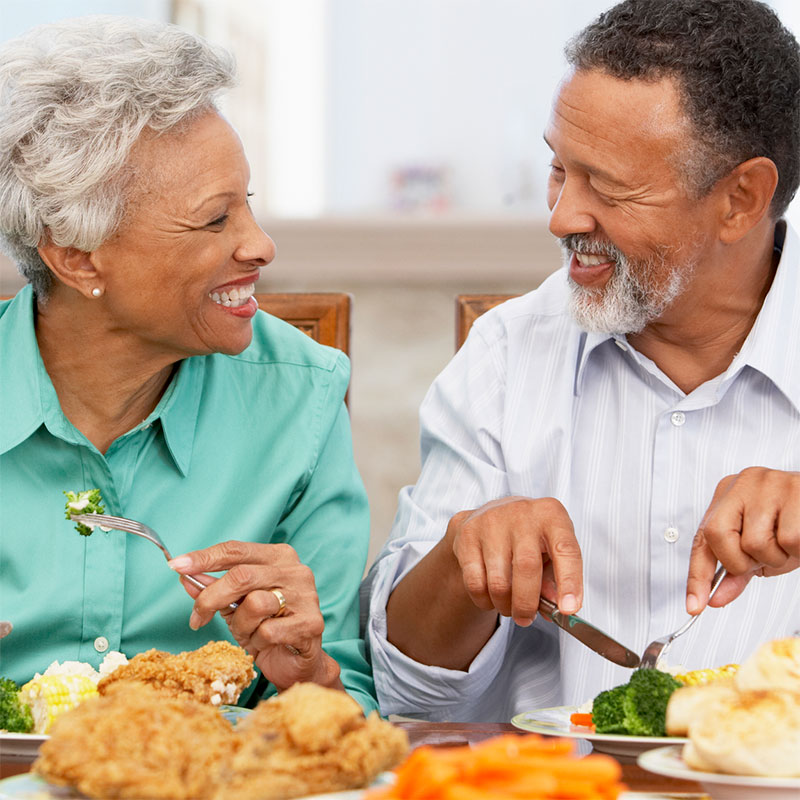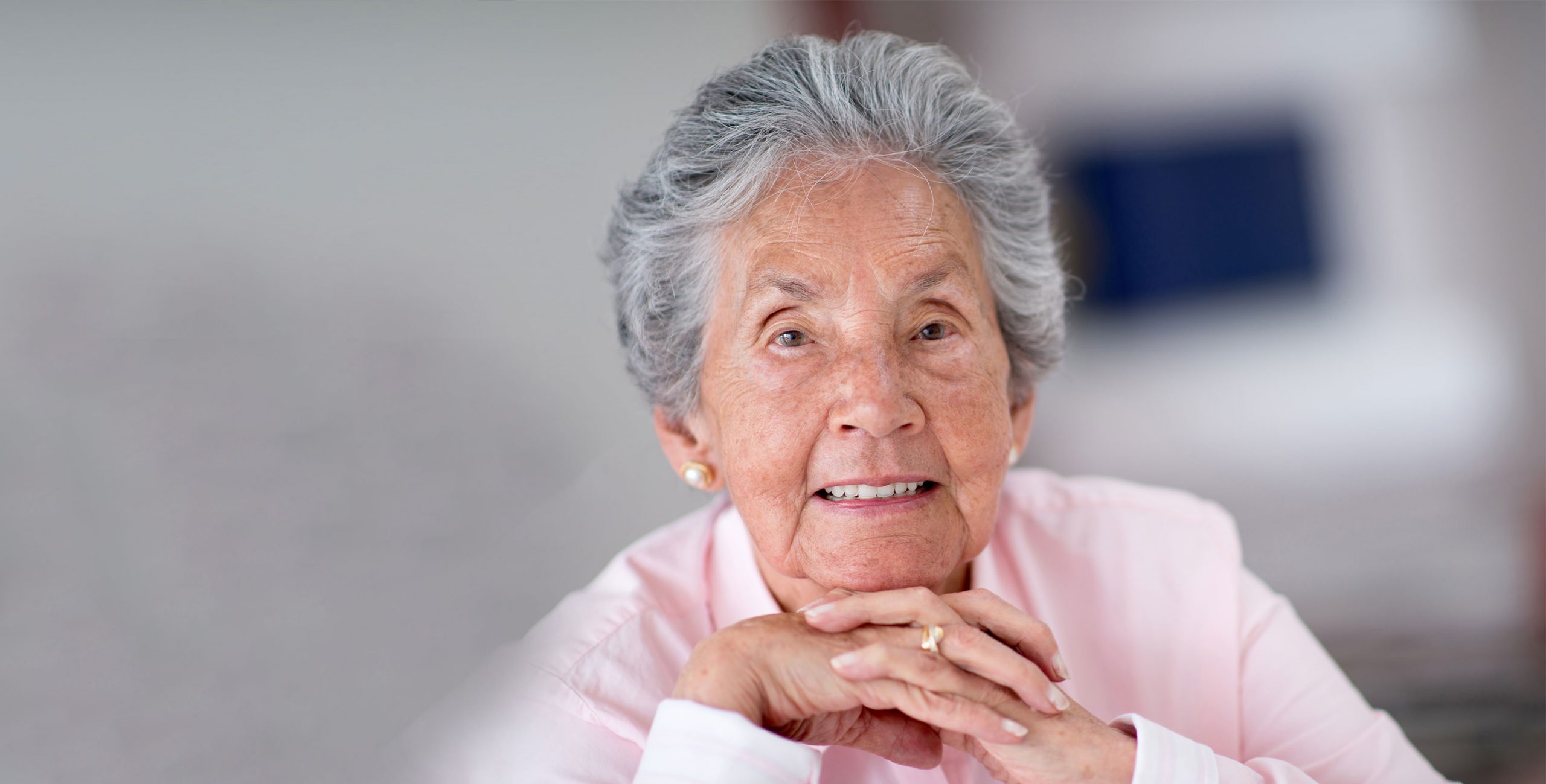 Experience the difference quality complete dentures can make for your smile and your life.
Frequently Asked Questions
How much do complete/full dentures cost?
The cost of full dentures varies depending on how many teeth are on the restoration, the materials used, and a number of other factors. That being said, they tend to be about half the cost of full dentures on implants, making them a more cost-effective solution for most patients.
Are there dentures that look like real teeth?
The dentures that will look the closest to natural teeth are full dentures crafted by professional dentures. Often, they're so similar to natural teeth you won't be able to tell the difference by looking at them!
How long do full dentures last?
Many people can wear their full dentures for up to 10 years with proper care and maintenance, however, this will depend on the health of your oral tissues and a number of other factors.