CUSTOMIZED DENTURE SERVICES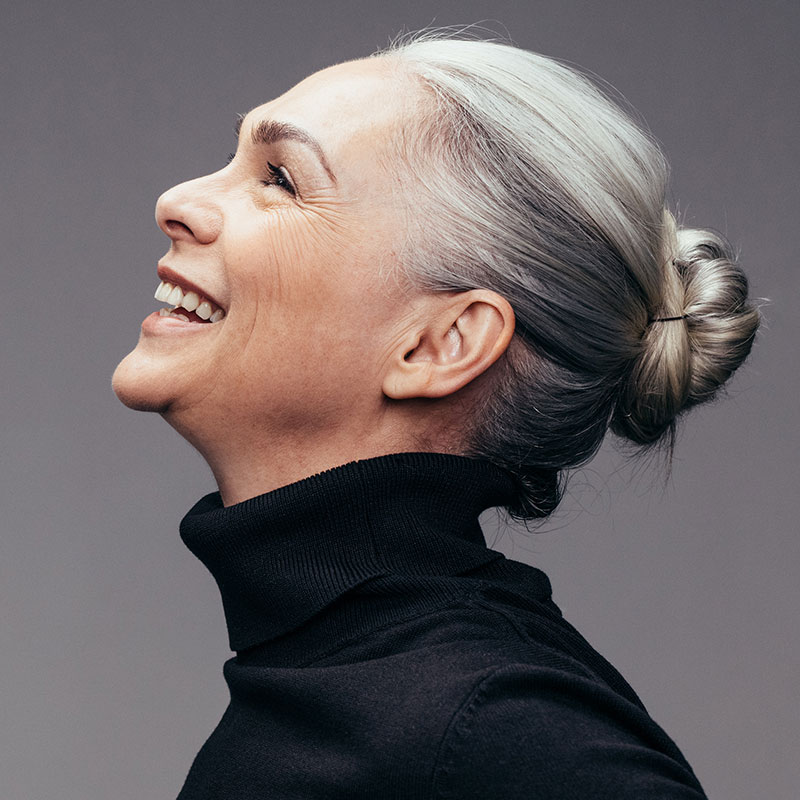 Did you know SB Denture Clinic offers a number of customized denture services?
We're sure to incorporate unique and innovative options on our services list so you can always find what you're looking for when it comes to denture care in Penticton!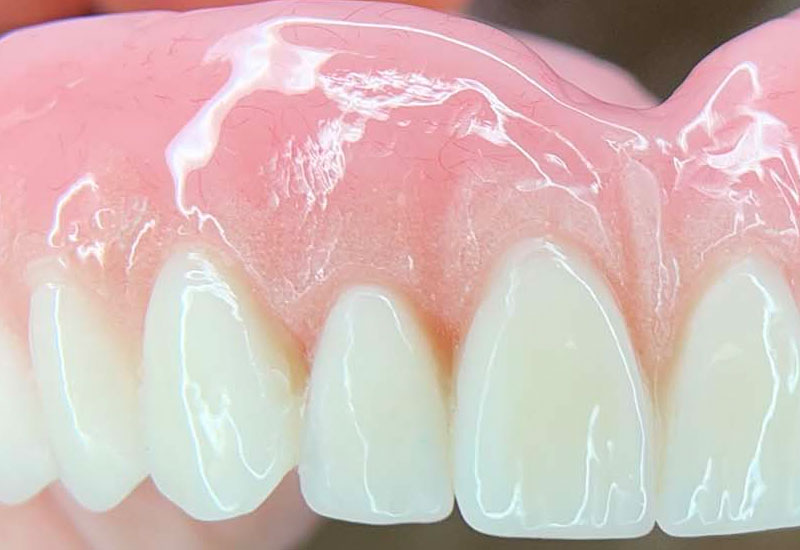 Gingival Staining
With gingival staining for dentures, the acrylic base blends more seamlessly with your dental tissues and suits your skin tone. The denture's acrylic base is painted or stained with custom colours, rather than sticking to the plain shade of pink you might be used to. The result? The most natural-looking dentures you can imagine!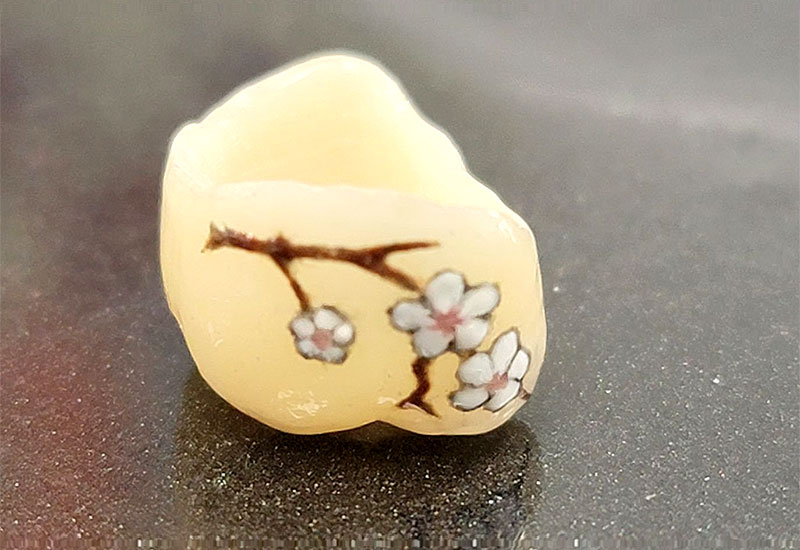 Tattooed Teeth
What's more fun than expressing your individuality through unique dental customizations? With our tooth tattooing services, you can choose to have a custom design or artwork "tattooed" to your tooth that you (and everyone who sees you smile) can enjoy.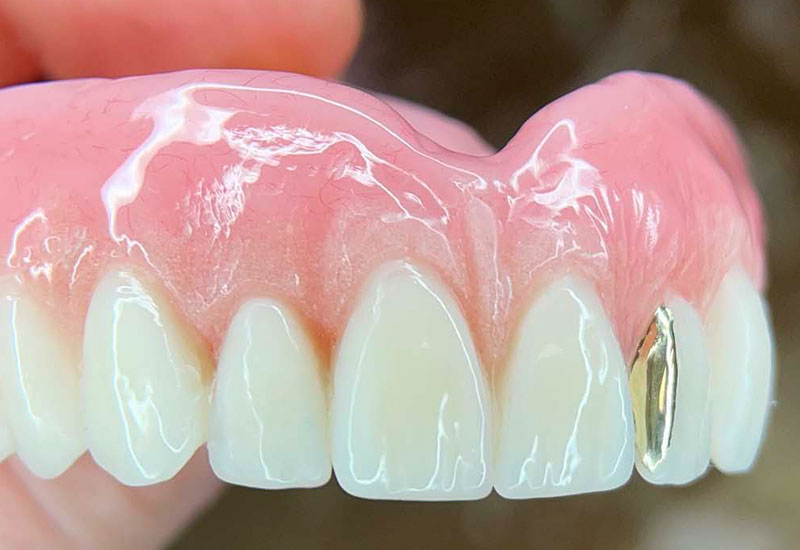 Gold Inlays
than using traditional porcelain, gold offers a unique and aesthetically pleasing option for denture fillings. Gold is a durable yet gentle material that is optimal for dental fillings. Not to mention, it just looks great!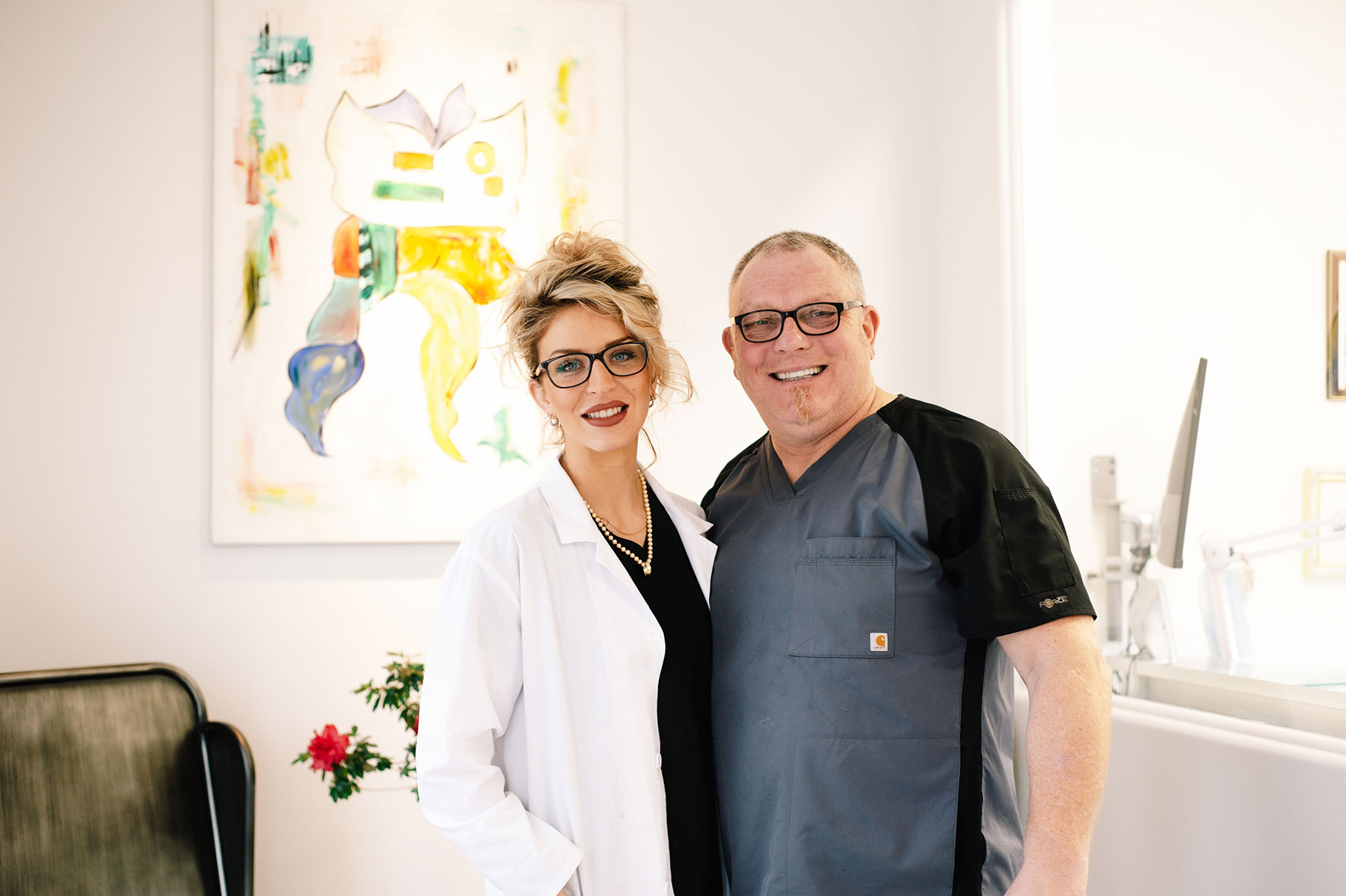 Do you want to learn more about these or other custom denture services we offer?
Call us today! We look forward to discussing all of your options with you during your free consultation.
Frequently Asked Questions
Can teeth be tattooed?
We do offer tooth tattoos, but these aren't like the traditional skin tattoos you might be thinking of. Instead, these tattoos involve making cosmetic markings on the surface of your teeth in a custom design of your choosing.
How can dentures look more natural?
Custom gingival staining is one of the most effective tools for helping your dentures look more natural. This process involves custom staining of the acrylic base of the dentures so it blends with your dental tissues and suits your skin tone.